Kinrei Gyosho (formerly 北原行書 Kitahara Gyosho) and Rocio (formerly Kulin) which got Akashi Award at Morisawa Type Design Competition 2014 will be available at Morisawa Font Licensing Products on September, 2016.
Kinrei Gyosho 錦麗行書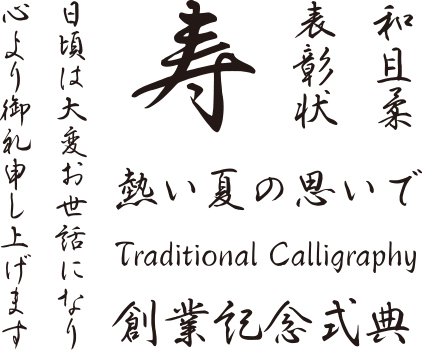 (Kanji Category, Akashi Award)
Rocio Regular / Italic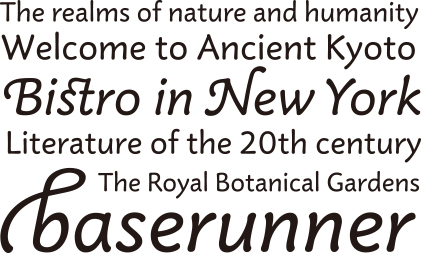 (Latin Category, Akashi Award and Bronze Prize in Morisawa Award)
What is Akashi Award?
At Akashi Award, entry works are to be judged for typeface designs appropriate for commercialization by Morisawa Inc.
The name of Akashi Award is from Akashi City (Hyogo Pref.) which is the address of Morisawa Bunken Inc. that is assuming a large role in creating Morisawa Fonts. All judges of Kanji and Latin category will choose nominees for Akashi Award.
Entry page will close on August 31st (JST). We are looking forward to your applications.