We are pleased to introduce the collection book of award-winning designs from Morisawa Type Design Competition 2019.
We received 813 entries (258 in the Japanese category and 555 in the European category) from 53 countries and regions around the world, the highest number since the start competition in 2012.
A total of 16 prize-winning works were selected in four categories, including the Morisawa Award.
Please enjoy the introductions of all the winning works, as well as a roundtable discussion of the judges.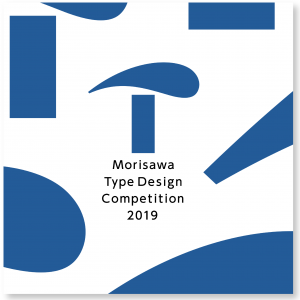 (PDF 39.4MB)
Stay tuned to our official account for the latest information on the next competition.
We all look forward to seeing you there!